what will we create together?
Benvenuti! sabatini is a creative agency dedicated to taking our clients beyond their dreams.
From concept to completion, we partner with clients to ensure their vision and values are captured through every aspect of online communications.
We've had the honor of working with innovative organizations large and small all over the world, including Fortune 500s, Global NGOs, aspiring entrepreneurs starting to scale, and healers, authors and artists seeking to connect with a wider audience.
Whatever the vision is, we strive to make it reality.
Online marketing has long been a chaotic space, but the pandemic disrupted everything to the nth degree. Now countless more do business online forcing seismic changes. We are on the forefront of these changes. You can be too.
Click here to get The sabatini Gold Standard Guide: Online Marketing in an Upside Down World.
Are you ready to make your brand stand out?
Learn how to make your business thrive in this post-pandemic era. Click here for our free guide and learn the best branding and marketing practices to take your brand beyond.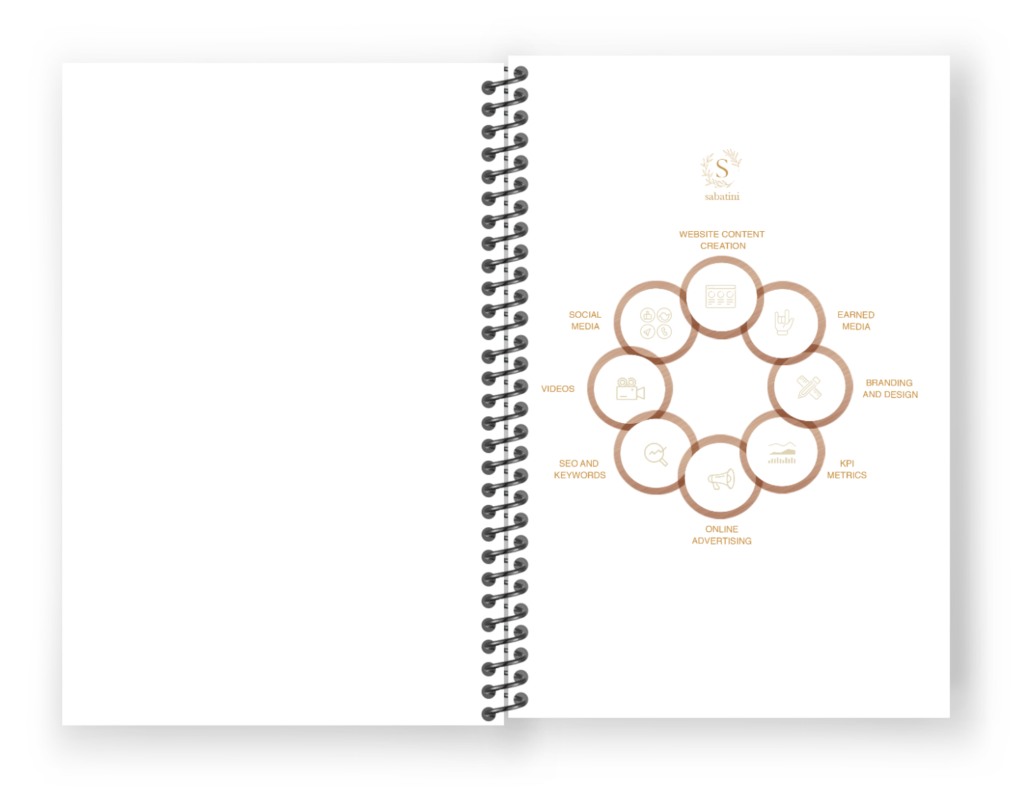 Think Moleskin, not Moses.
We co-collaborate with you to push beyond the norm. We do not hand you chiseled-in-stone, one-size-fits-all commandments.
In the spirit of Da Vinci, we iterate, experiment, and re-imagine together. Then we execute it in every aspect of your business online.
sabatini is a single, trusted strategic partner for a wide range of services.
"The team at sabatini is outstanding. They have a deep understanding of publicity and marketing and bring a combination of strategic planning and a positive attitude to everything. I highly recommend them."
— Dr. Suzanne Steinbaum, cardiologist, author, and founder of Heart-Tech Health
"I think of the team at sabatini as my second brain. They take care of all the vital marketing things that I just don't have the bandwidth to do on my own so that I have the time and brain-space I need to do what I do best—create great content. They're worth every penny and I highly recommend them to anyone who is seeking a bigger audience for your work."
— Kate Hanley, host of the How to Be a Better Person podcast and author of How to Be a Better Person.
"The sabatini team played an integral role in helping my team overcome new and unknown challenges engaging with our consumers during a pandemic. Their out-of-the-box thinking combined with relentless tenacity to execute helped push us through tough delivery timelines resulting in great consumer engagement. They helped bring calm to a scary new world!"
— Prita Wadhwani, former Head of Marketing Communications, Barilla America
"Andrew Sabatini and his team are pure joy to work with. My experience working with them was awesome from start to finish. I had never hired a team before and had no idea what to expect. Every single person on the team is talented, brilliant, creative, flexible, fun, kind, and understanding. The entire sabatini team worked tirelessly to help me translate my personality and body of work into a brand. AND I AM SO HAPPY WITH WHAT WE HAVE CREATED TOGETHER. Cannot wait to do more!"
— Keicia Noelle Hare, Holistic Psychotherapist, Speaker and Thought Leader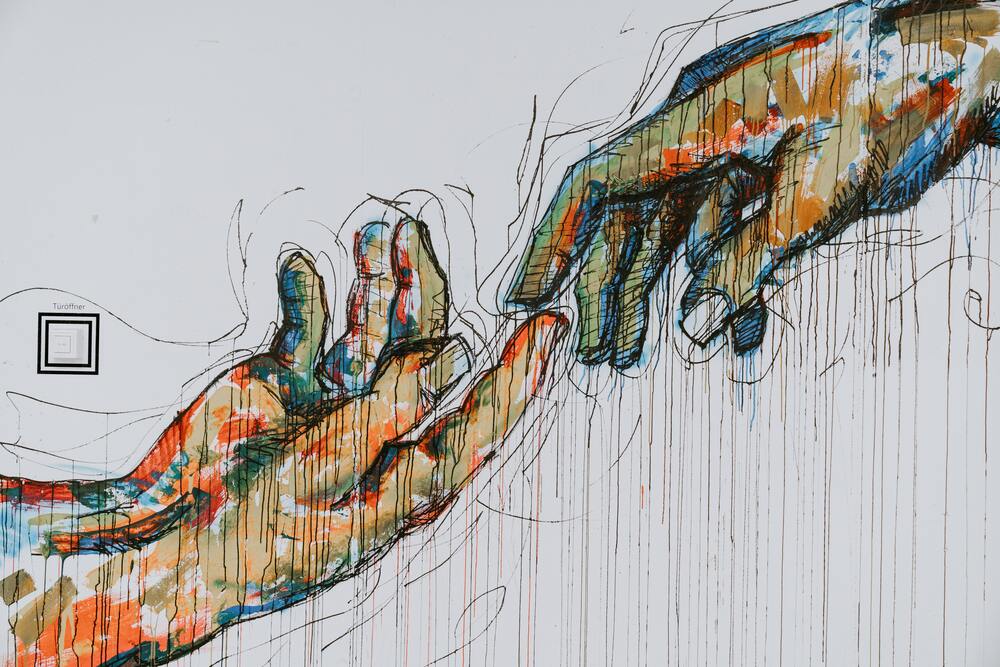 The sabatini team collaborates with industry leaders in their respective fields to augment our services with trusted partners who can execute with integrity and expertise.
We are currently partnering with: